HARVEST TERMS SPECIAL
Buy Now, Pay After Harvest 2022
Your Multi-Use Account is now more powerful than ever.
That's because with HARVEST TERMS, you can secure what you need for next season, with no payments due until after harvest.
Whether you need parts, service or off-season equipment inspections, HARVEST TERMS can help you be more productive while giving you the confidence of having cash on hand.
Take advantage today.
*Subject to approved credit on a Multi-Use Account, dealer participation, certain restrictions may apply.
No account? No problem.
It's easy to get started with a Multi-Use Account from John Deere Financial. And now's the perfect time. From equipment inspections and upgrades to crop protection, parts & service and other supplies, you'll find exclusive offers – available through thousands of merchant and dealer locations – all year long.
See how the Multi-Use Account can become your single farm-financing solution and apply today.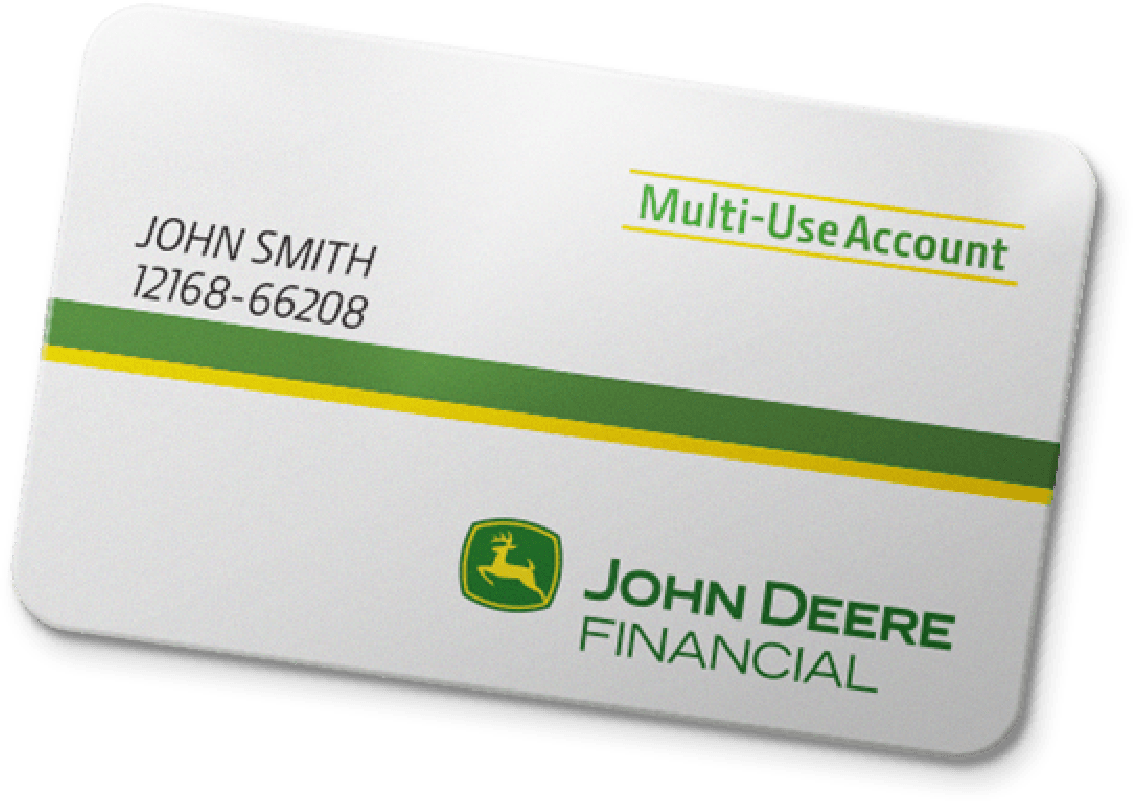 Cash can't compete.
With numerous savings and financing offers designed to bolster your cash flow, you'll find that cash can't compete with the Multi-Use Account.